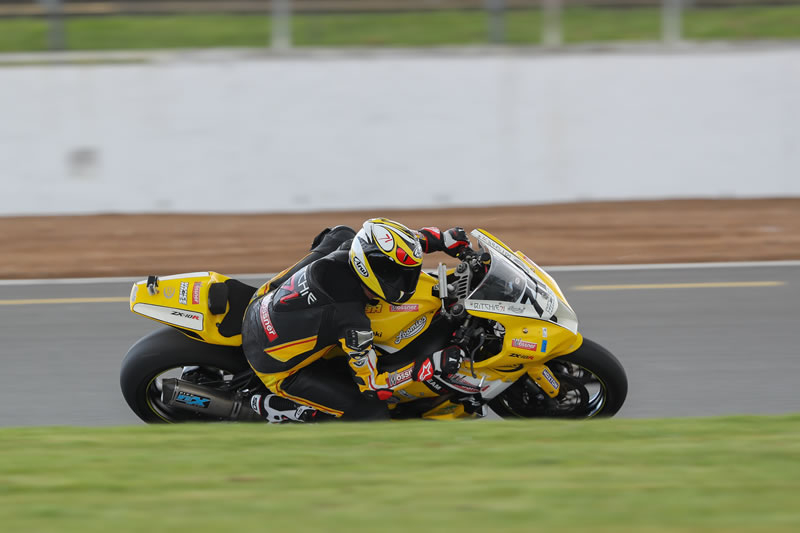 Biting winds, snow, hale and temperatures down to minus 4˚ at times... welcome to Silverstone!
Not ideal for racing motorcycles, but things worked out pretty well considering I'm not that keen on the track and haven't been there for almost 13 years. The circuit has changed quite a lot too, by taking out the chicane before the start-finish straight has made it much better in my opinion. The fast exit from the last corner ate rubber, but was great fun.

The bike felt so much better to ride now that I'd refined most of the issues with the engine breaking – the throttle response has improved too. It's was all beginning to make a difference, particularly at the speeds you reach at Silverstone; it's a very fast track.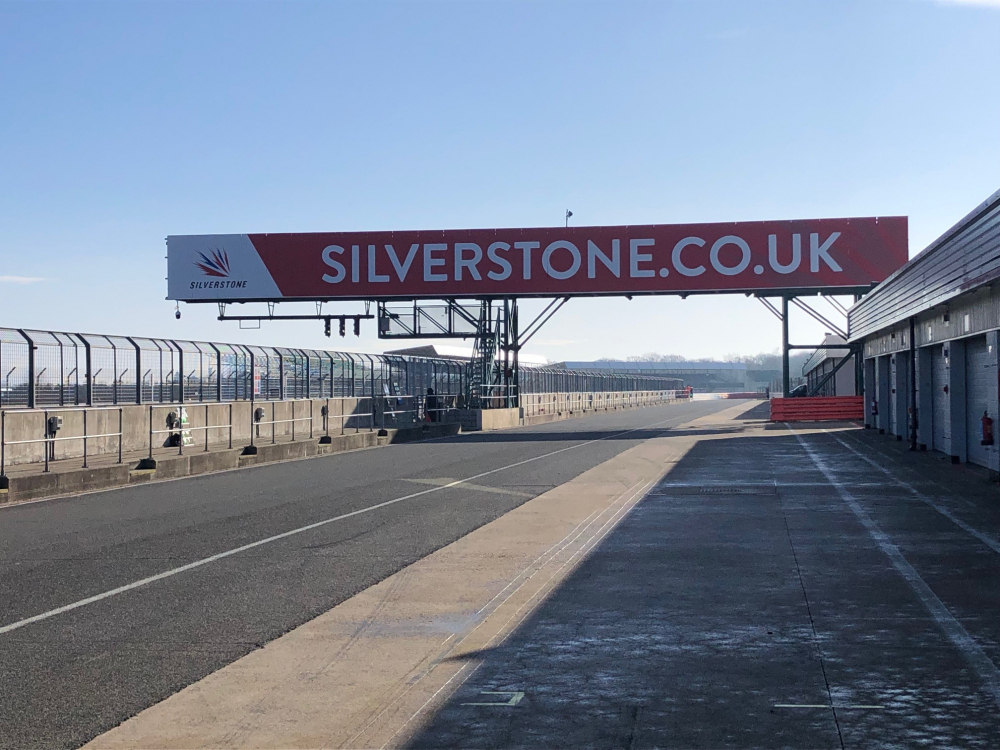 It was more like Coldstone over the weekend…

Friday practice was bitterly cold with some sunny intervals that didn't seem to make much difference with the wind howling through the garage. Still, with the bike feeling better, it didn't take me to long to get some decent lap times in during practice on a very cold and abrasive track which just ripped through my tyres. The fast right hander, just before the start-finish straight, is taken at about 130mph and completely destroyed the right-hand side of the rear tyre – I had to change it more times than I thought I would over the weekend… which got colder and colder.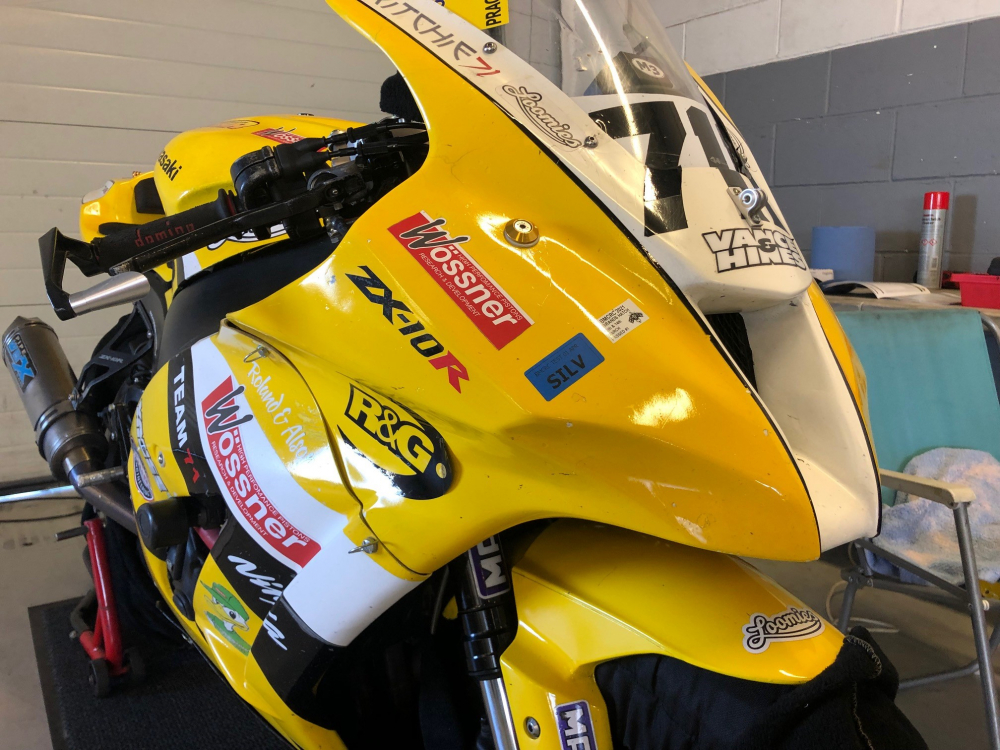 The bike seemed much happier with the changes I made…


Happy with the way the bike was running and handling, my confidence in pushing it started to grow. I knew I could go faster and qualified better than I thought I would: P9 on the Saturday morning put me on the 3rd row. I might've done better because with 5 minutes left of qualifying my predicted lap was 58 seconds. Unfortunately, a bike blew up down the long back straight, right in front of me and a couple of other riders. There was smoke, steam and oil everywhere and I couldn't see a thing. My visor was covered in oil. One guy actually took to the grass at well over a 100mph. I was glad there was nothing on the track, it could've been nasty if there was. Anyway, the qualifying session was red flagged and that was that.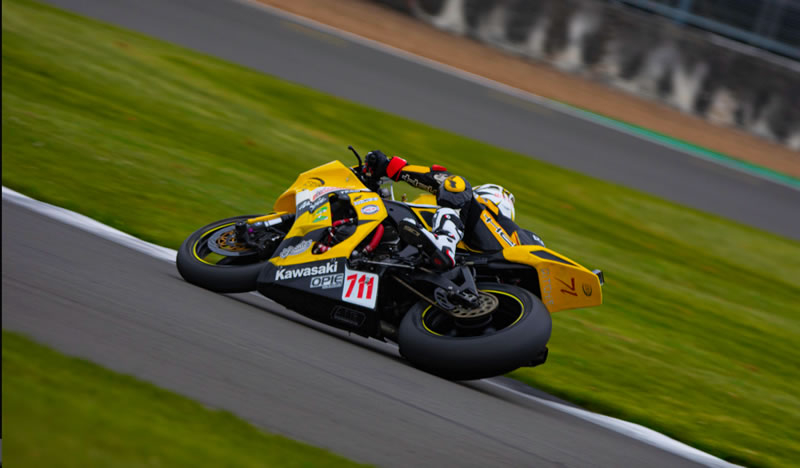 A quick lap in qualifying was cut short by a bike exploding in front of me…


In Race 1, I had a good start and progressed to maintain a strong 5th place until the red flags came out again; this time because of snow at first, followed quickly by icy hale-stones which came down just as we hit the main straight. The stuff was drifting in the wind across the tarmac and I thought there's no way we can finish this race; sure enough, the red flags were waiving once more.

The race was rerun after lunchtime and was down to a 6-lap dash. I finished 6th a with a faster lap time of 58.3 seconds which bumped me up to P6, on the second row for Sunday. Much better!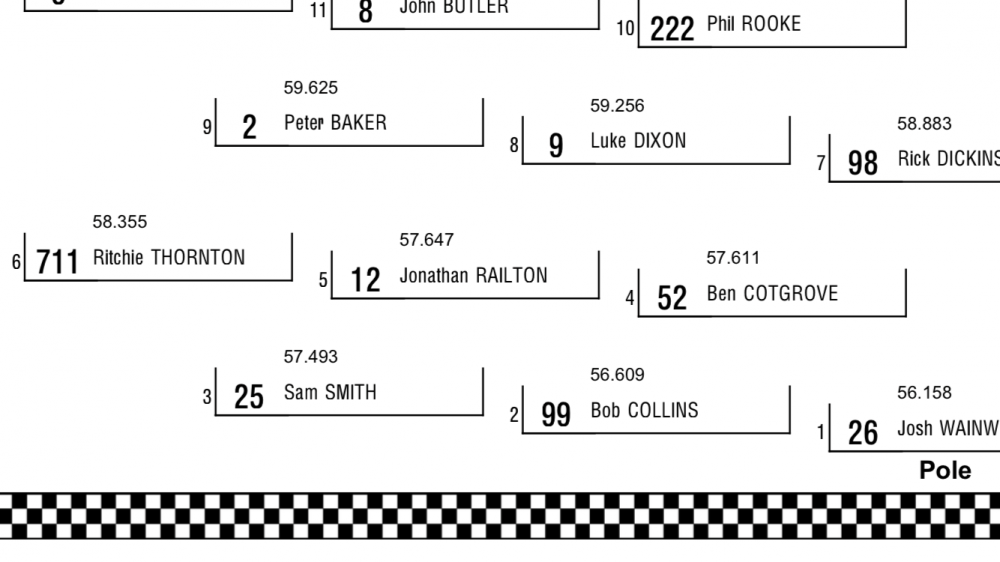 A second-row spot in 6th place left me a clear view ahead…


Just before dinner I changed the engine breaking numbers again on the computer. Although the bike was much better, I still felt like I could improve it further. That night temperature dropped to minus 4 degrees, even with the heater on in the caravan it was cold.

In the morning, I just managed to get the bike remapped and my leathers on in time for the warm–up. It was hard to tell after one lap but it seemed OK and I was ready for the next race.

It was the best race of the weekend for me. Once I got going I actually stayed with the front group for quite a while achieving my goal of a 57 second lap. Silverstone is a very different circuit from most of the others on our racing calendar – dead flat, mostly all right handers apart from one – and Copse is blind as you enter it, you just can't see the apex and if you tip in too early you end up going across the ripple strip. If you're too late, you're thrown out wide onto the run off area on the other side. It's tricky when there are three of you all trying out brake each other flat out in 6th gear. It got a bit hairy at times.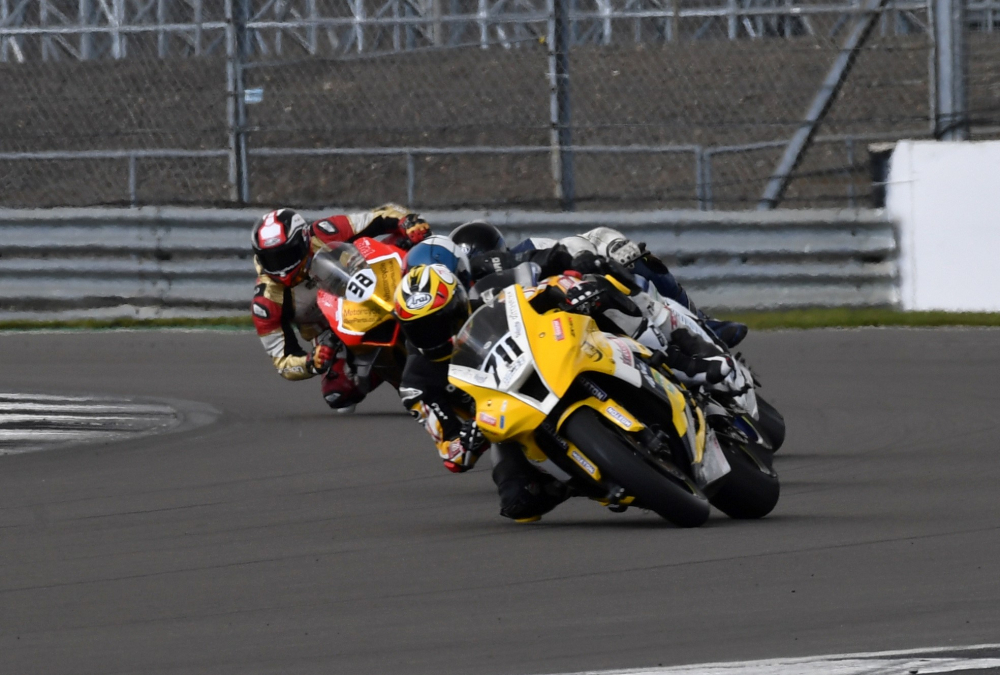 Fast, close action with just hundredths of a second between us…


It was a great race and I enjoyed a good tussle with Ben Cotgrove on his Yamaha R1 over the last few laps, doing just enough to pass him on the last lap to nick 5th place. The bike felt strong and I was beginning to feel like I was riding it without having to fight it and force it to do what I wanted it to do.

With a better result, and much better lap times than I thought I would ever get at Silverstone, I was keen to get moving early on in the last race of the day. I got a good start too, but the first lap was messy and very frustrating. The riders in front of me were so erratic I was having difficulty trying to pass; they were holding me up and at one point I almost hit the pair of them. We all ran wide at Copse corner forcing me off the track and on to the tarmac run off - probably about 120 mph! A stone ricocheted off my visor so hard it felt like I'd been shot at! This allowed those behind me to nip through and I had to fight it out in the end with my old mate Peter Baker over the last few laps.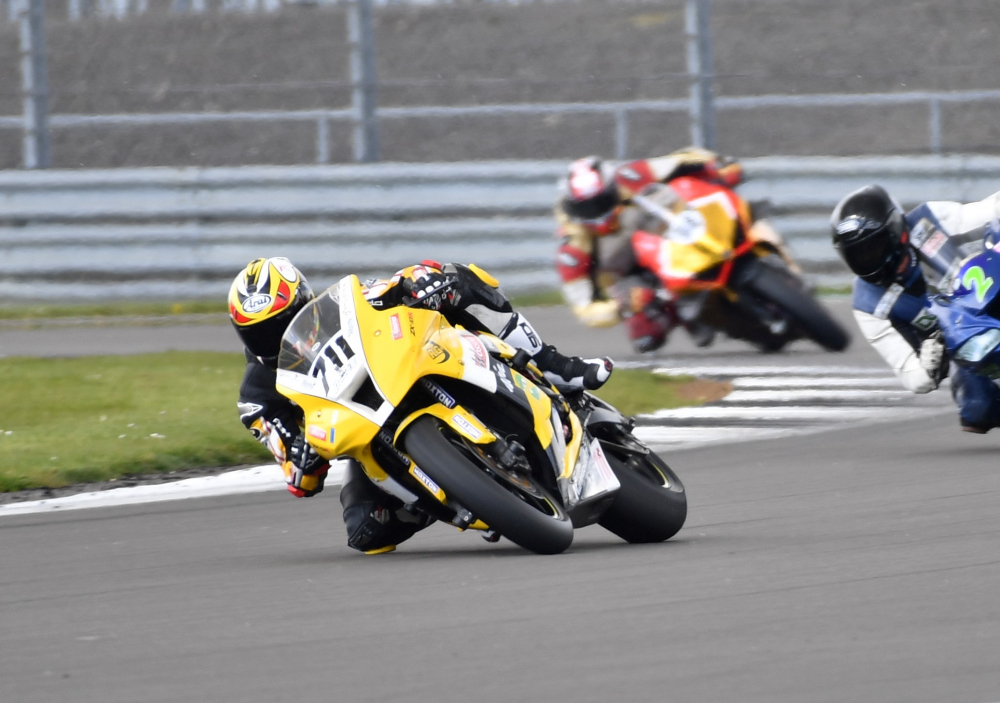 Close scrutiny from Peter Baker (Number 2) went down to the very last lap...


We kept passing each other – it was like a duel – but he had the last laugh, squeezing past me at Maggots and I had to settle for 8th place as we crossed the line. What didn't help much was that I had to race without my new instrument display. I had no idea what was going on with my lap times or my bike for that matter. I just had to get on with it and hope for the best.

After the race, I checked my lap times on Mum's phone and they weren't far off the lads at the front for the majority of the race – 57 seconds – which was very encouraging, until the final lap when Rob Collins and Josh Wainwright put in a 56-sec burst. So, it was a good weekend after all, at a circuit I really didn't think I'd do well at.

Also, the best thing is the bike is now much better to ride. It felt much more natural to me. And that's got to be good even though it's taken a couple of rounds to get there.

I've got a bit of work to do on the bike before Snetterton, like sorting out the display unit (hope it's not broken) and checking the valve clearances, but I think I'm in better shape than I was at Brands Hatch.

Let's see how it goes at Snett next month.


Big thanks to those who have helped me so far and to all my sponsors.
Loomies Café and Shop
Wossner Performance Pistons
Vance & Hines
R&G Racing
OPIE oils
Cradley Kawasaki
TBR Performance
Maxton Suspension
OCS Engineering
Images:
JTW Photography
https://jtwmotorsportphotography.zenfolio.com
Rachel Bourne Photography
https://bournephoto.photoshelter.com/portfolio/G0000yhF_KztAr2U
Marc Cuthbert
https://www.flickr.com/photos/markcuthbert/albums/72177720297655157/with/51985120125/
You can see Race 3 here:


Ritchie 71